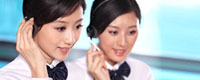 Name: Boon LEE
Tel: +86 731 28824932
Fax: +86 731 28824932
Mobile: +86 17707416929
E-mail: [email protected]
Add: 119# Songjiaqiao,Hetang District, zhuzhou City, Hunan Province,China
Skype: jayuoptical
MSN: [email protected]
QQ: 584861363





Product name : tungsten stranded wire

Product No. : 2017322131635

Purity :

Size :

Surface :

Status :

Packing :
Details:
Stranded Tungsten Wire, Tungsten heater, Tungsten filament
Description
Purity:99.95% Min.
Grade: WAL(+Al), W1
Diameter:Φ0.3~1.0mm
Density:19.25g/cm3 Min
Strands: 1-10strandes
Surface: Black, Cleaned , Electrolytic Polished;
Application
Widely applied as evaporator (heating element) in the vacuum metalizing (evaporation) process to coat thin film on surface of mirrors, kinescope, toys, home appliance, machine, metal and various decoration ,etc.

Features
Tungsten stranded wire is made of selected high-quality material of tungsten, with the properties of excellent thermal conductivity, high melting point, good corrosion resistance, and long life.


In addition, We can produce it according to your requirements or drawing!
Welcome to inquire us by Phone or Email !