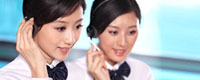 Name: Boon LEE
Tel: +86 731 28824932
Fax: +86 731 28824932
Mobile: +86 17707416929
E-mail: info@jayuindustry.com
Add: 119# Songjiaqiao,Hetang District, zhuzhou City, Hunan Province,China
Skype: jayuoptical
MSN: jayuoptical@hotmail.com
QQ: 584861363





Product name : Tungsten filament

Product No. : 20131113205416

Purity :

Size :

Surface :

Status :

Packing :
Details:
Tungsten filament
Brief Description
Purity:99.95% Min.
Diameter:Φ0.3~1.3mm
Density:19.25g/cm3 Min
Strands: Single wire
Surface: Cleaned , Electrolytic Polished;

Application
Tungsten filament is widely applied for optical coating,

Features
Tungsten filament is made of selected high-quality material of tungsten,with the properties of excellent thermal conductivity, high melting point,good corrosion resistance,and long life.
We can supply below tungsten filament for your reference.
1. EB tungsten filament/ Cathod filament
2. Ion source tungsten filament
3. Mark I filament
4.Mark II filament
5. "S" Type tungsten filament
6.Leybold tungsten filament
In addition, we can produce it according to your requirements and drawing.